The new Civic Center project will transform downtown Long Beach to better serve local businesses and residents. The project is currently tracking on time toward a mid-2019 opening for the new city hall, port headquarters and main library.
Progress Photos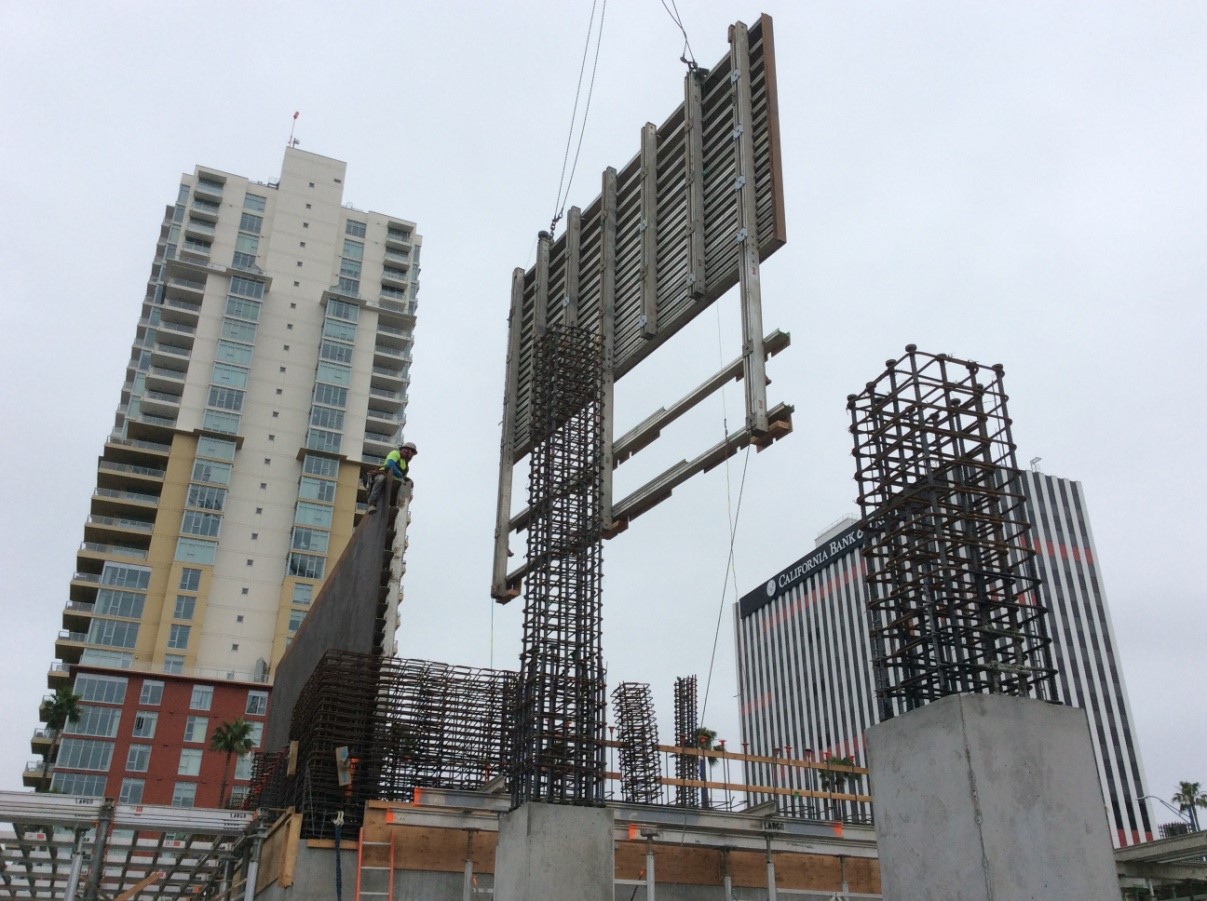 Neighborhood Updates
Have Questions or concerns? We want to hear from you! Send an email to the project team: wr.clarkoutreach@clarkconstruction.com
Current Webcam
Project History
On February 12, 2013, the City Council directed staff to prepare and release a Request for Qualifications (RFQ) for a development partner to design, build, finance, operate, and maintain a new Civic Center, including:
New City Hall

New Main Library

New parking facilities

Revitalized Lincoln Park

Incorporation of the original Courthouse site
On October 22, 2013, City Council selected three potential development partners as the Short List of RFQ Respondents. These potential development partners were:
Plenary-Edgemoor Civic Partners

Related California

Long Beach CiviCore Alliance
In late 2015, the Plenary-Edgemoor team was selected by both the Long Beach City Council and the Long Beach Board of Harbor Commissioners as the successful developer team. For additional information about the history of the project, visit: http://www.lbciviccenter.com.
After the procurement phase, PECP worked with city staff for 16 months under and exclusive negotiation agreement to finalize the project details and develop a comprehensive agreement. In December 2015 the Project Agreement was unanimously approved by Long Beach City Council. The project achieved commercial and financial close on April 20, 2016 and broke ground on July 8, 2016.